Liquid Languages
Pre and Post Exhibition Learning Resources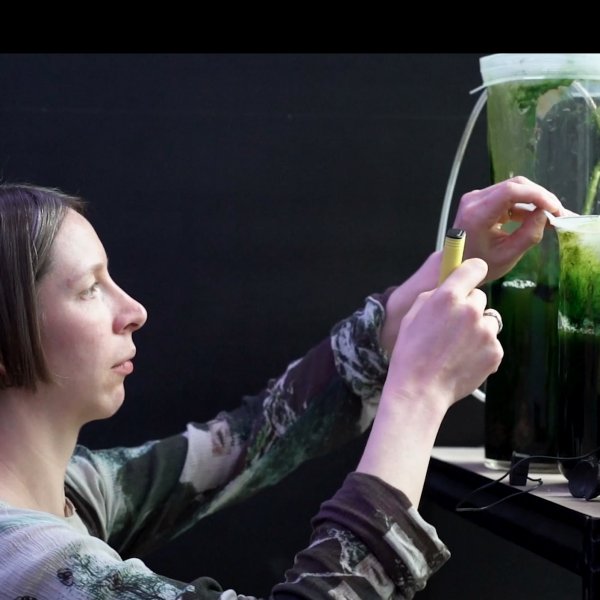 Our pre and post exhibition learning resources Liquid Languages enable students to connect with the key themes of rīvus ahead of and following their exhibition visit. Liquid Languages encourages students to channel new knowledge from their experience of rīvus into local environments.  
 
Liquid Languages  foregrounds the diverse creative processes of rīvus participants by showcasing how different art-making approaches have developed over the Biennale's 50 year history. Divided into five key areas of exploration; Found Materials, Sound, New Materials, Mapping and Words, Liquid Languages  aims to highlight the various ways artists' practice and the creative tools they use to communicate with their audiences.  
  
Liquid Languages, embraces student-led learning and action-based research and creation. Students are empowered to work collaboratively and to experiment and play with different materials as they map the water stories of their local environments.
Mirroring the collective processes of José Roca, Artistic Director, 23rd Biennale of Sydney and the Curatorium, students will be supported in the negotiation of the diverse interests of their peers, through the creation of interdisciplinary projects that imbue the essence of rīvus.   
 
Resource Structure 
 
23rd Biennale of Sydney Resource
 Participant Highlights 
  
Words –  

Clare Milledge

 

 

 

Sound  –  

Haines & Hinterding

 

Mapping   - 

D Harding

 

Found Materials

 – Yuko Mohri 

 

 

New Materials

–

Jessie French

 
 
Liquid Languages includes: 
 
1. 50 years of… – A slideshow presentation of Biennale of Sydney projects across the past 50 years that connect to the driving themes of Liquid Languages, Found Material, Mapping, New Material, Sound and Words.
 
2. Participant Spotlight: Video Resource – A series of newly commissioned videos featuring 23rd Biennale of Sydney participants discussing how the assigned theme relates to their practice.
 
3. Exercises: Active learning exercises that explore each medium in depth, which aspire to expand learners and educators understanding of the different methods of art making. 
Image: Liquid Languages: Jessie French (video still), 2022, 23rd Biennale of Sydney Learning Resources. Video: Ankit Mishra