STARTTS (NSW Service for the Treatment and Rehabilitation of Torture and Trauma Survivors) and Jiva Parthipan
Welcome to THE RIVER PROJECT – a walk along the Georges River at Casula with performance, video, installation, sound, water events and other encounters. THE RIVER PROJECT is a repeated event running for two days only. Choose to join us on Saturday, 4 June or Sunday, 5 June 3–5 pm. While THE RIVER PROJECT is a free event, numbers are limited, so registration is essential.
As a river of sustenance in contemporary Australia, the Georges River has multiple living histories. This includes ceremony, ritual and leisure, as ascribed to it by various communities who live near it. From Indigenous usage and histories, to the baptisms of the Mandaeans, a pre-Christian ethno-religious group from Iraq, through Anglo-Australians who use it for leisure and Hindus, Buddhists and Sikhs who use it for the immersion of cremated ashes and other ritual purposes.
The Mandaeans consider flowing fresh water (Yardena) to be suitable to ritual and traditionally the Euphrates, Tigris, and Karun rivers were deemed appropriate for this. In Sydney, Georges river becomes a Yardena, whilst for Hindus it is the River Ganga (Ganges) in India which has various significances. For many others it's a site of leisure and sporting activity to include barefoot skiing. Georges River is the name given to it by British colonisers after King George III.
Using this as a starting point and mediated by contemporary arts practice THE RIVER PROJECT will engage with Dharug, Mandean, Hindu and Anglo-Australian artists and communities to understand the place making traditions along the Georges River.
This an all-weather event, please come prepared for rain, wind and muddy conditions. In the case of extreme weather, all registered participants will be notified on the morning of the event. After booking, if you are not attending please notify us so that your tickets can be allocated to others.
Dates & Times 
Saturday, 4 June 2022
Sunday, 5 June 2022
3–5 pm
Walk details: 
The walk is 2.2 km long along a cement path and on a couple of bush tracks.
Please wear appropriate walking shoes, bring wet-weather gear, a hat and water.
This an all-weather event, please come prepared for rain, wind and muddy conditions. In the case of extreme weather, all registered participants will be notified on the morning of the event. After booking, if you are not attending please notify us so that your tickets can be allocated to others.
Venue
Meet at Casula Powerhouse Arts Centre
1 Powerhouse Rd, Casula NSW 2170
Parking is limited, we advise you travel by train to Casula Station (2 minutes from Casula Powerhouse Arts Centre)
Cost
Free, registrations essential
Box Office Opening Hours
Monday – Friday
9 am–4 pm
02 8484 8702
Email – art@biennaleofsydney.com.au
THE RIVER PROJECT
Concept / Curation/ Co-Direction: Jiva Parthipan
Co-Direction/ Creative Production: Sally Sussman
Lead Artists: Dharug Elder/Artist Julie Bukari (Webb), Jannawi Dance Clan and Peta Strachan, Jeremy Marika ,Samskriti Dance and Hamsa Venkat, Narmata Pulapaka, Venkhatesh Sritharan, Yuhana Nashmi and Rooan Al Kamashi,Afnan Amoor with the Mandaean community, NSW Barefoot Water Ski club, Rob Dixon – a Georges Riverkeeper.
The Dharug component of THE RIVER PROJECT was first developed with artists Venessa Possum (Starzynski) and Corina Norman.
Supported by Australia Council for The Arts, Create NSW, Crown Resorts Foundation and Packer Family Foundation
Thanks: Partner Casula Powerhouse Arts Centre, Yassmen Yahya, Luke Létourneau, The Sabian Mandaean Association in Australia (SMAA)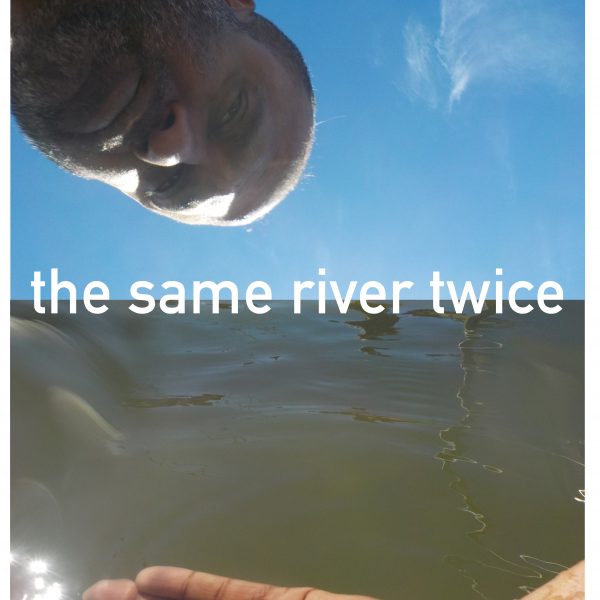 SAME RIVER TWICE
Zanny Begg
Marsden Gallery, Casula Powerhouse Arts Centre
4 June – 14 August 2022
A single-channel interactive video that will shift between streams each led by a different person who has a particular cultural connection to the Georges River. As the viewer shifts between channels viewers will experience an evolving flow of connections to place. Created in collaboration with STARTTS and Jiva Parthipan.
Exhibited as part of an outcome of receiving The Blake Established Artist Residency at the 66th Blake Prize (2021).
On Saturday, 4 June, the exhibition will open at 5.30 pm after THE RIVER PROJECT session.
On Sunday, 5 June, please arrive before the 3 pm session of THE RIVER PROJECT to see the exhibition, as Casula Powerhouse closes at 4 pm.
STARTTS (NSW Service for the Treatment and Rehabilitation of Torture and Trauma Survivors)
Established 1988 in Sydney, Australia
Based in Sydney
arts@STARTTS is the arts and cultural wing of STARTTS (NSW Service for the Treatment and Rehabilitation of Torture and Trauma Survivors). It develops, produces, curates and enables arts practice with refugee communities and artists in partnership with mainstream venues and organisations in Australia.
Jiva Parthipan
Jiva Parthipan is a curator, director and community artist based in Sydney and working internationally. Trained in Classical Indian dance, gaining his Masters in Performance from Goldsmith College, London, Jiva was the first male dancer to perform with Shobana Jeyasingh, pioneering British Indian contemporary dance company. Jiva's multidisciplinary performance works have been seen at Tate Modern; ICA London; International Network for Contemporary Performing Arts, Paris / Dublin; National Review of Live Arts, Glasgow; Performance Space, Sydney; Bone Festival Switzerland; Jomba Festival South Africa to name a few. Since migrating to Australia, credits as creative producer include Handfed, MCA; Little Baghdad with Powerhouse Youth Theatre and the Australian Museum; Dance Africa Dance, Riverside, Parramatta. As cultural development officer at STARTTS in Western Sydney, Jiva's work mediates artists from diverse emerging communities. As an advocate for cultural diversity in arts in Australia, Jiva was recently a panellist at the APAC conference and on Radio National's Big Ideas. He is an alumni of Australia Council's leadership programme and in 2020 curated PARAI YAH! for the Biennale of Sydney, and co-curated with Nina Miall OLDER THAN LANGUAGE at Salamanca Arts Centre. Stories of Kannagi, a video work creatively produced by Jiva and directed Zanny Begg won the residency prize of the 2020 Blake prize. Previously Jiva was an associate lecturer in performance at Central St Martin's College, London. Essays about him appear in A Country Too Far published by Penguin Australia and Fiona Kelly McGregor's essay collection Buried not dead.
Sally Sussman
Director-Dramaturge-Theatre-maker-Creative Producer Sally Sussman has been making intercultural performance work for over 30 years and is Artistic Director of Australian Performance Exchange, which creates multimedia performances responding to current and historic concerns of social justice, diplomacy, the climate emergency and the politics of representation.She trained as a performer for 3 years in traditional Chinese theatre and directed her first works in Mandarin at The Central Academy of Drama, Beijing and the Shanghai Conservatorium of Music.In 1991, Sally created the large outdoor/indoor event, Botanica '91 The Chinese Teahouse for the Melbourne International Arts Festival.  In 1995 she created the ground-breaking work, Orientalia with Chinese opera artists and Australian contemporary performers at the Performance Space. In 1997 she received the Rex Cramphorn Theatre Scholarship to develop her piece, Mutations in China, Moscow and New York as Resident Artist with Mabou Mines. She has made work with artists from China, Indonesia, Vietnam, India, Iraq, Iran and Afghanistan and First Nations and settler Australia at venues like the Sydney Opera House, Adelaide Festival Centre and sites around Western Sydney, Newcastle and Shanghai. In 2001 Sally was awarded an Asialink Arts Management Residency at Shanghai International Arts Festival. She was Performing Arts Manager at Perth International Arts Festival from 1999 – 2002, where she was responsible for programming work from Asia, Africa and Australia and producing work from USA, UK and Europe. In 2004 she created and directed SPEEDCITY a large-scale automotive event, for This Is Not Art Festival, Newcastle for cars, video and auto sound systems . In 2007 she co-directed Julie Janson's The Eyes of Marege with Teater Kita Makassar (Indonesia) and Aboriginal artists for the OZAsia Festival and the Sydney Opera House. In 2010 she was awarded an Asialink residency in Sulawesi to develop a work with asylum seeker-artists from Iraq, Iran and Afghanistan. Origin-Transit-Destination became a mobile performance event travelling across Sydney between Auburn and Casula Powerhouse Arts Centre. In 2016, she was director/dramaturge for Mother's Spice at ICE Parramatta, a participatory multimedia work devised with four migrant/refugee women. In 2019, Sally was awarded an Asialink Global Arts Exchange residency in Taipei, where she met over 30 artists and formed a partnership to develop her latest participatory performance work, Game of I-Lands. In 2021 she was invited by SSI to mentor Iranian director, Mahnaz Giahparvar for her work at Blacktown Arts Centre as part of the Future Proof.