Casino Wake Up Time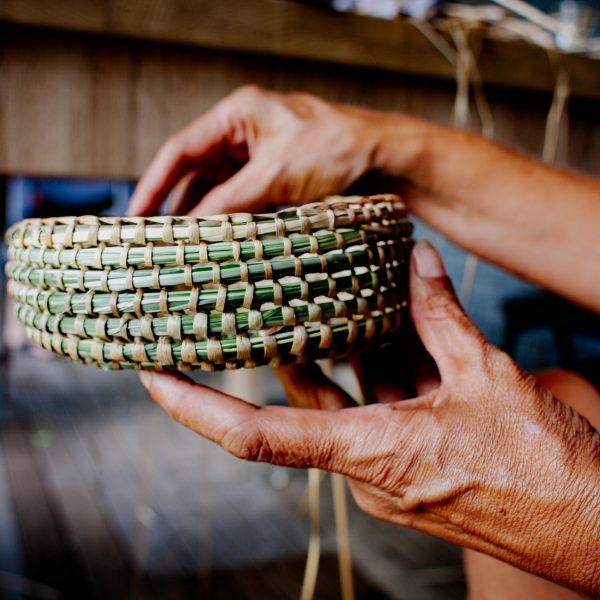 Learn with Bundjalung collective and 23rd Biennale of Sydney participant Casino Wake Up Time through our exclusive four-part digital series created especially for students and educators.
Book in for an Educator-Led or Self-Guided tour of the exhibition and experience Casino Wake Up Time's work at The Cutaway at Barangaroo and Pier 2/3 Walsh Bay Arts Precinct. Extend upon your learning back in the classroom through a holistic journey that takes you to Bundjalung Country where you will meet Casino Wake Up Time. Throughout the video series, the artists share sustainable harvesting and cultivating practices, and celebrate women's work through the continuation of culture. Also hear from local Elders as they share cherished stories and memories of their local waterways and their Country.
Casino Wake Up Time
Established 2006 in Casino, Australia
Janelle Duncan – Born 1964 in Mungindi, Australia Kamilaroi
Margaret Torrens – Born 1954 in Casino, Australia Bundjalung
Theresa Bolt – Born 1972 in Ballina, Australia Bundjalung
Kylie Caldwell – Born 1974 in Casino, Australia Bundjalung
Image: Theresa Bolt, Weaving, 2021, lomandra and buchie rush. Photograph: Imbi Davidson. © Theresa Bolt.